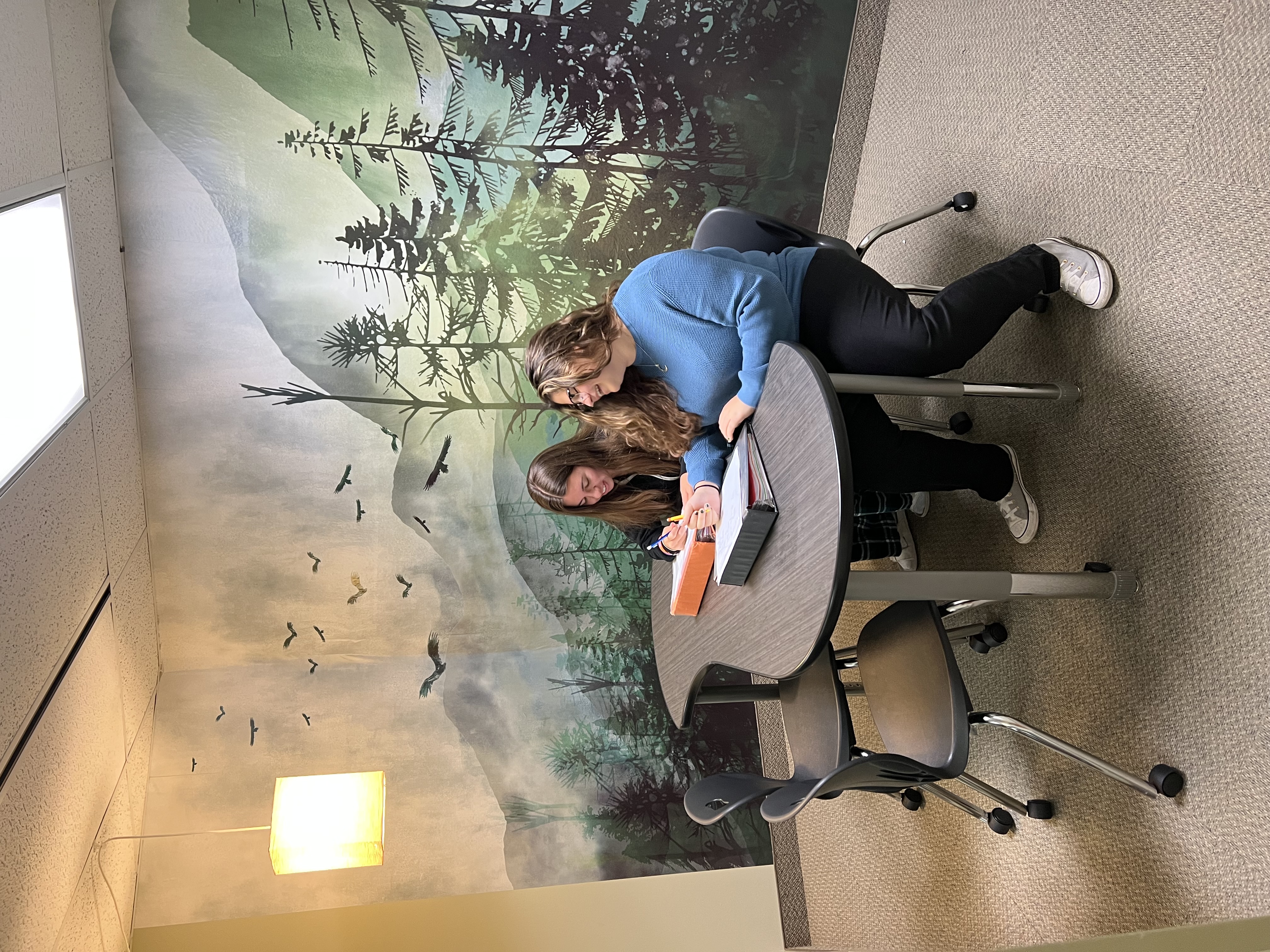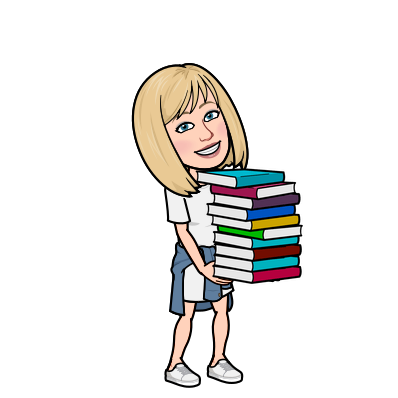 Amy Hostetler, Media Specialist
(219) 759-2561 ext. 2233
Hours: 7:30 a.m. - 3:05 p.m. Monday-Friday
FOLLOW US ON INSTAGRAM @WHS_MEDIACENTER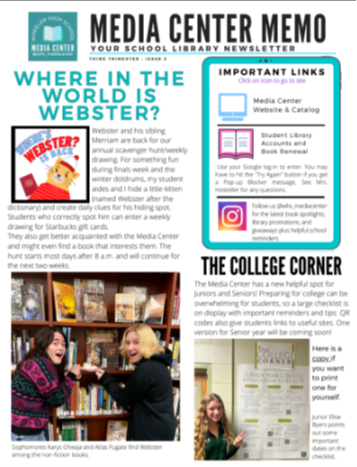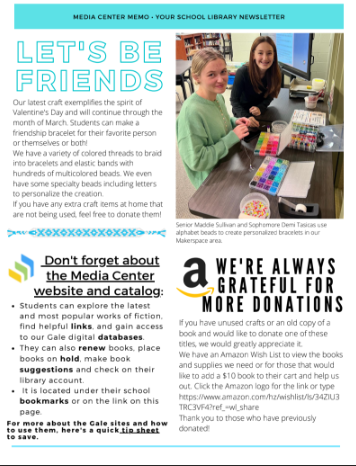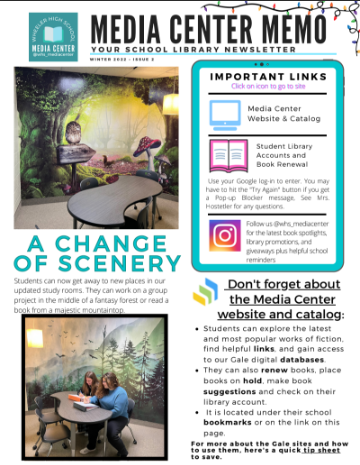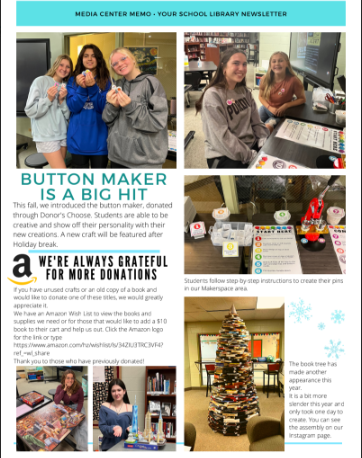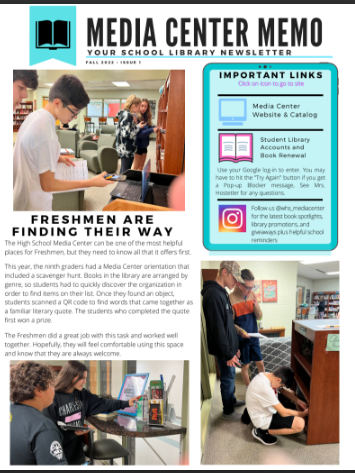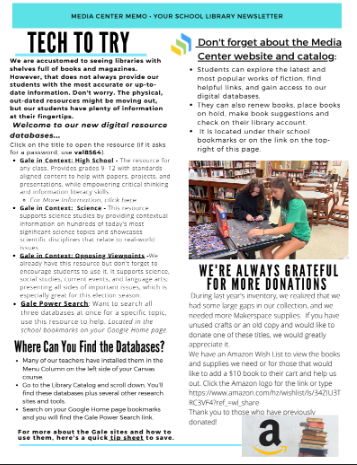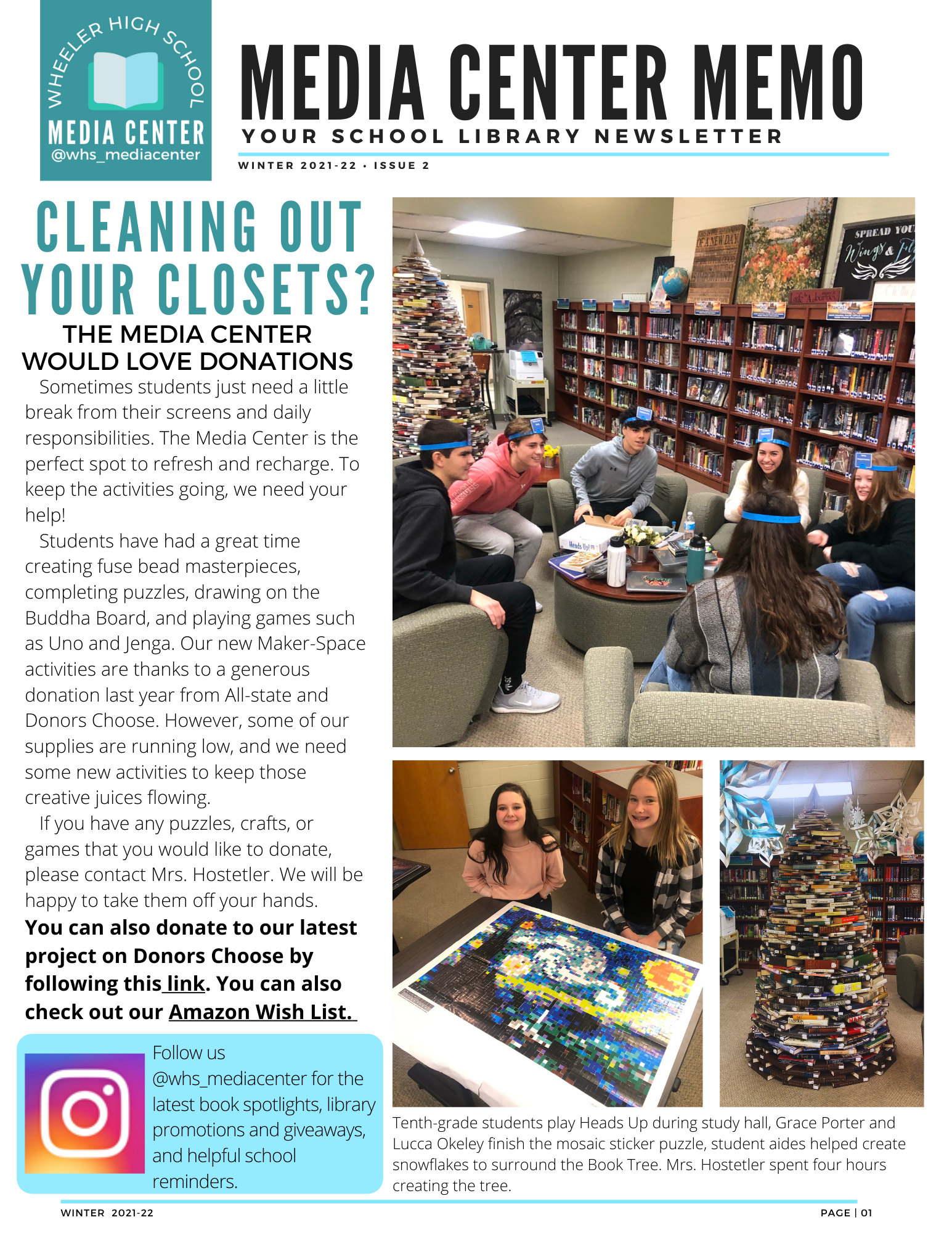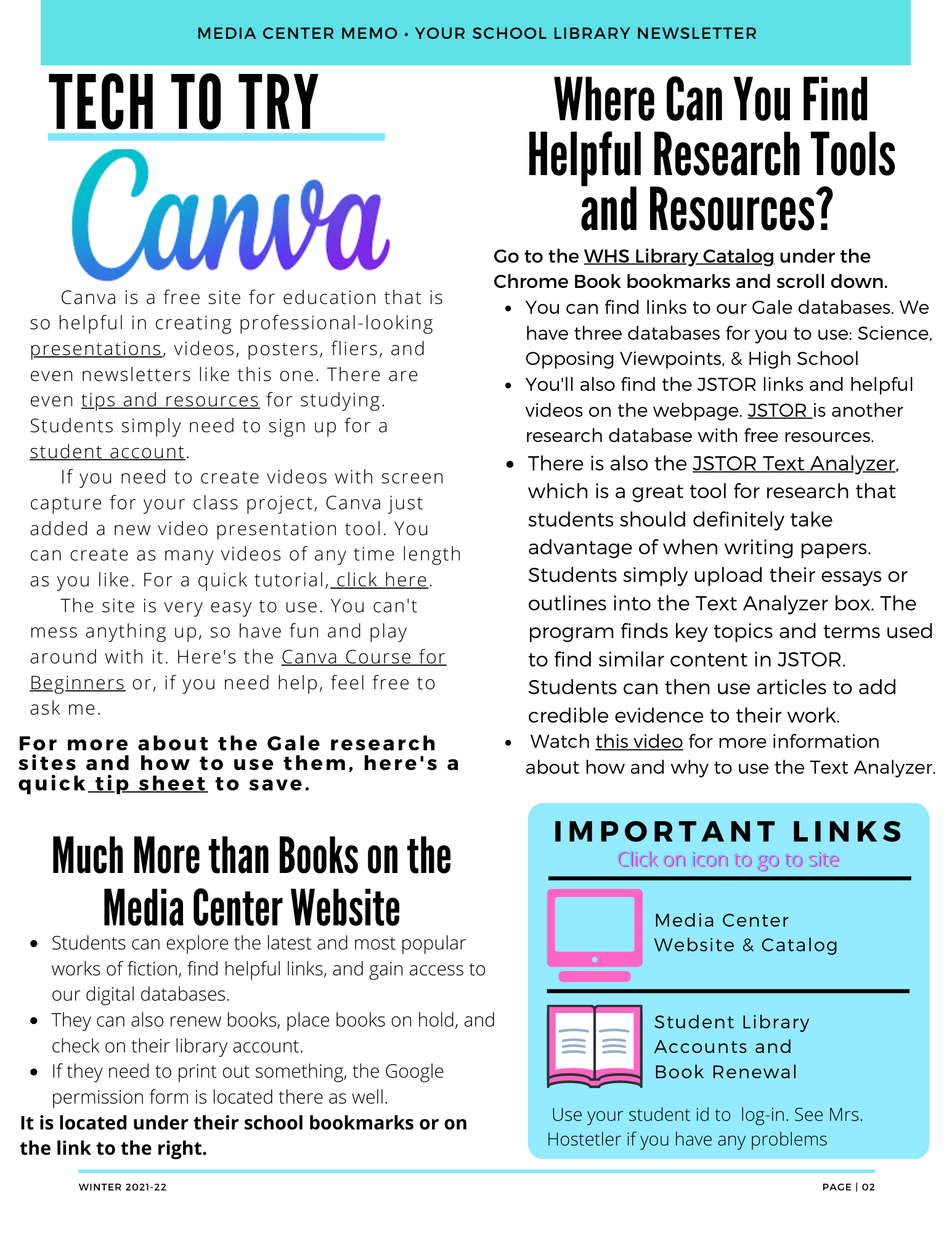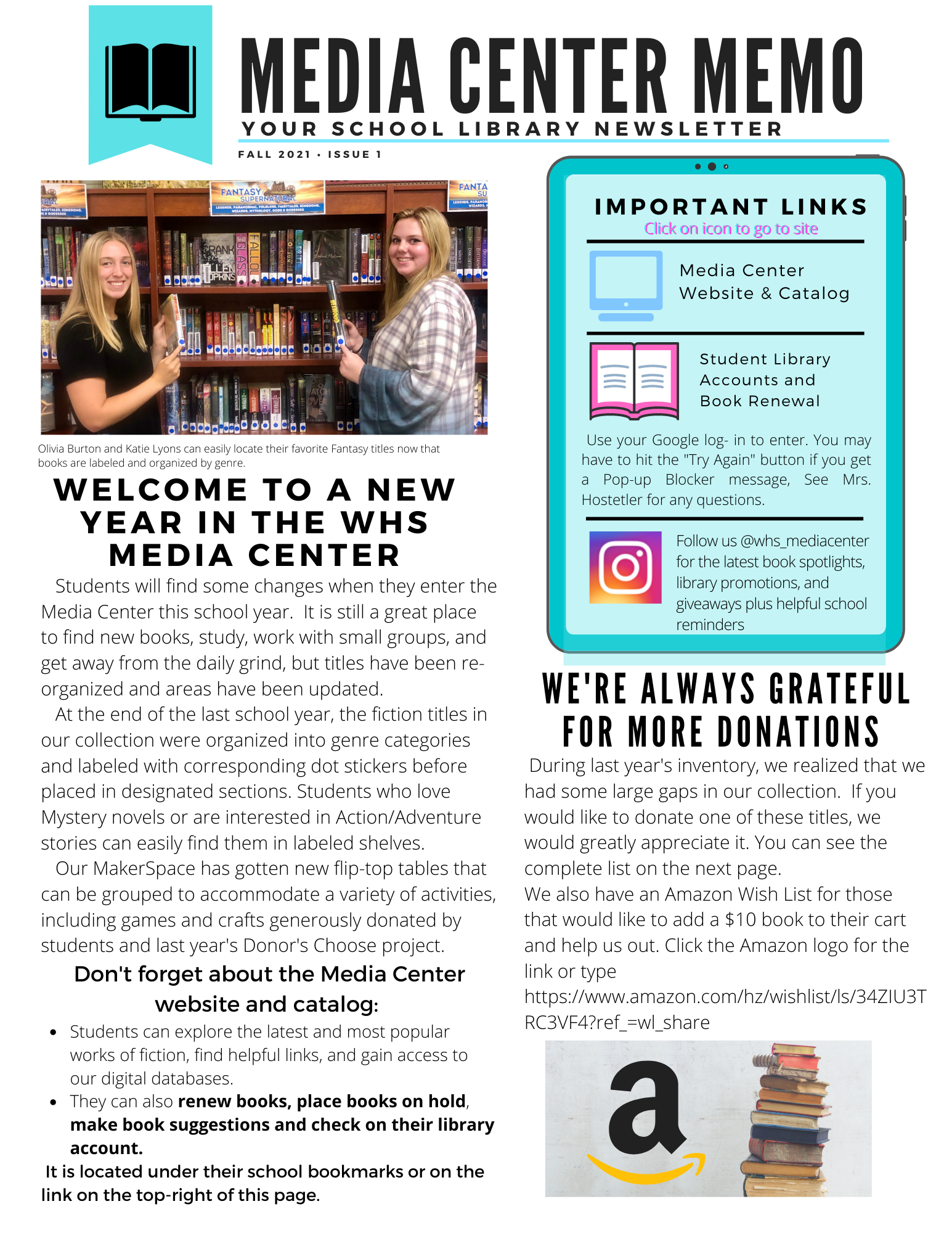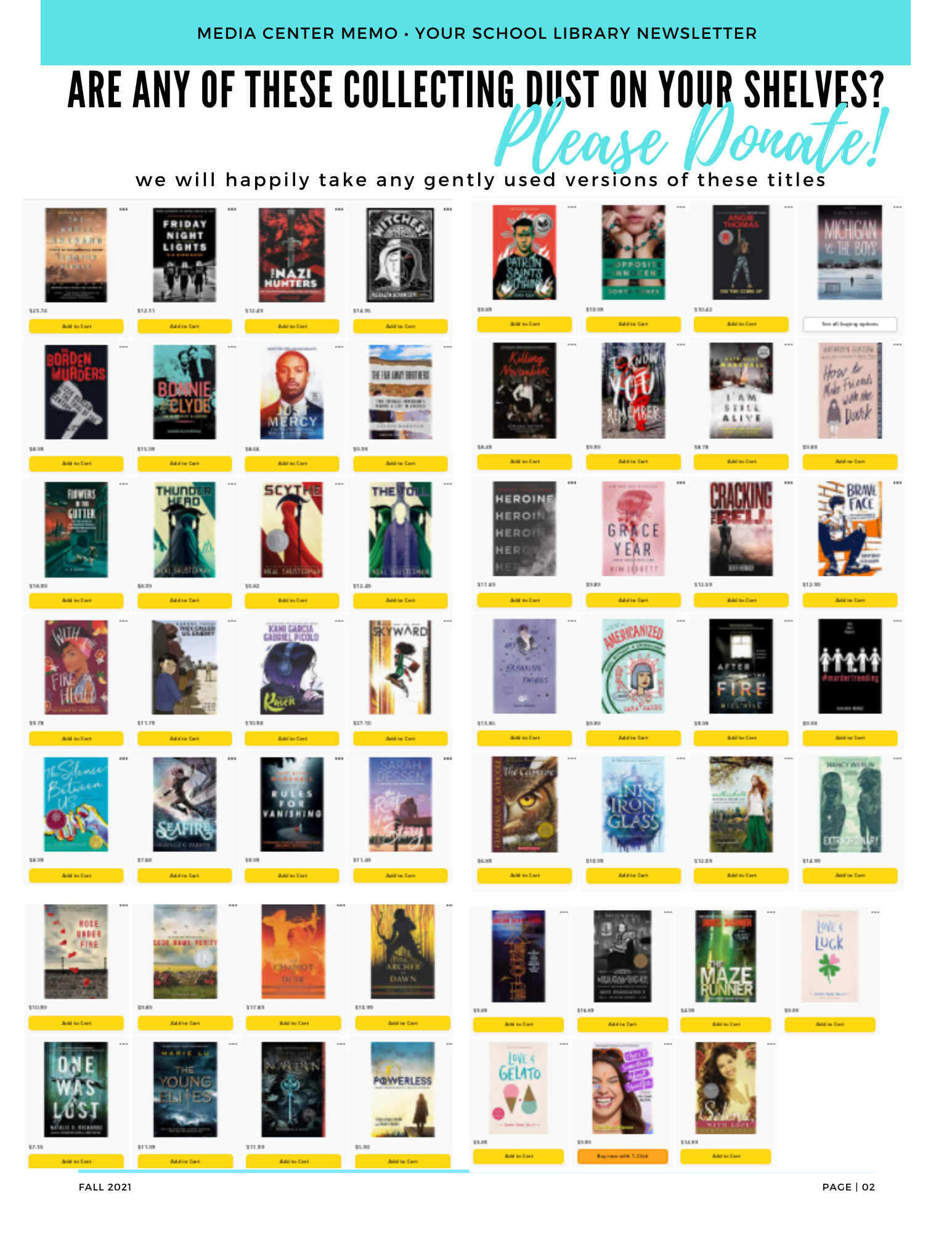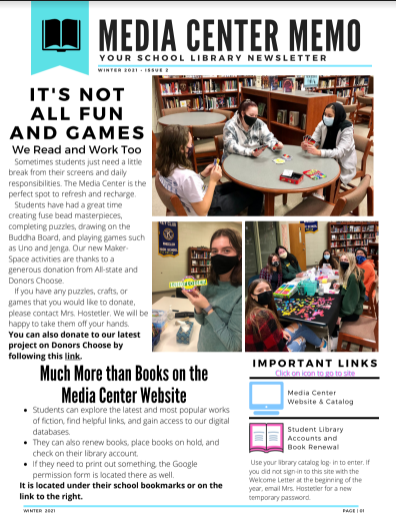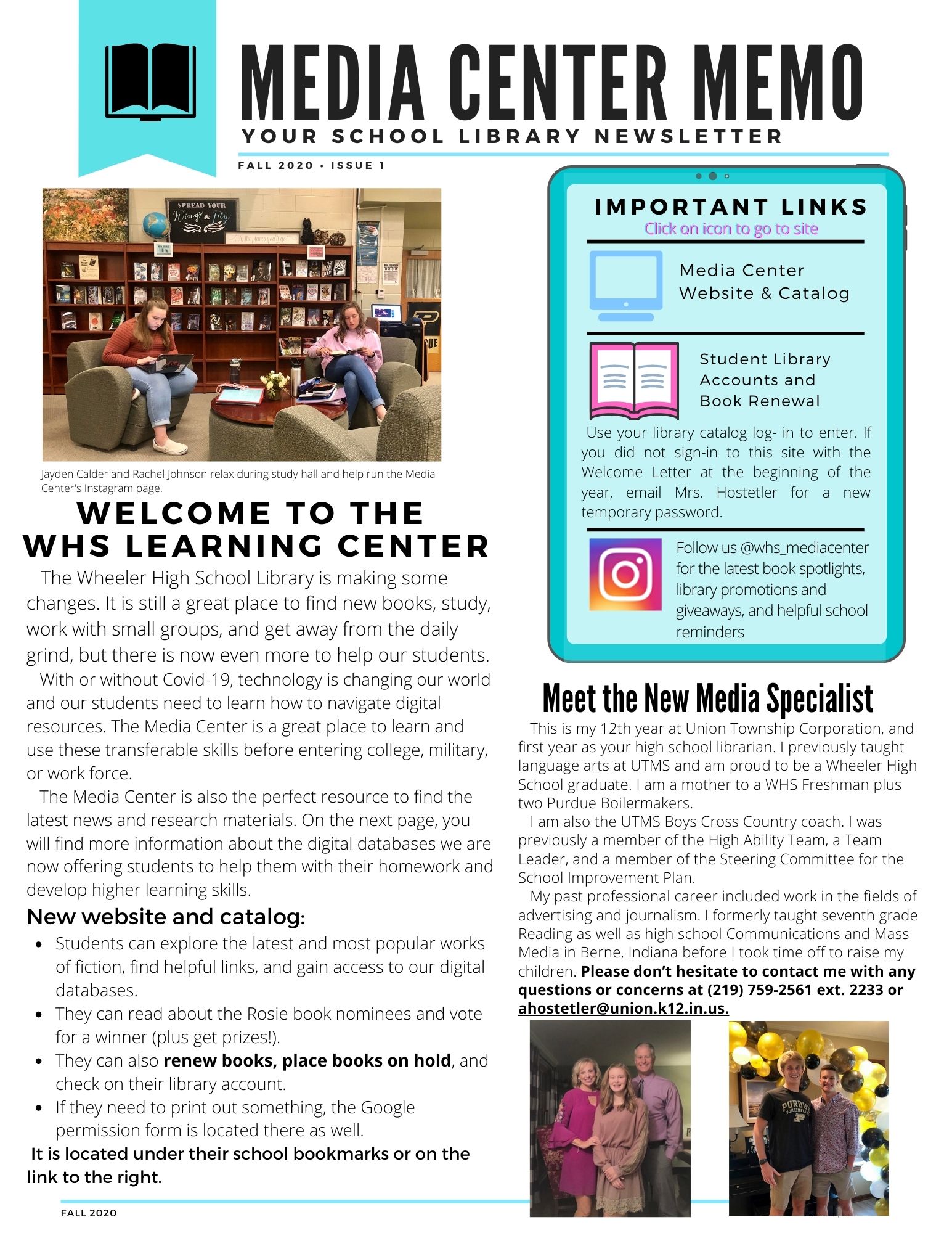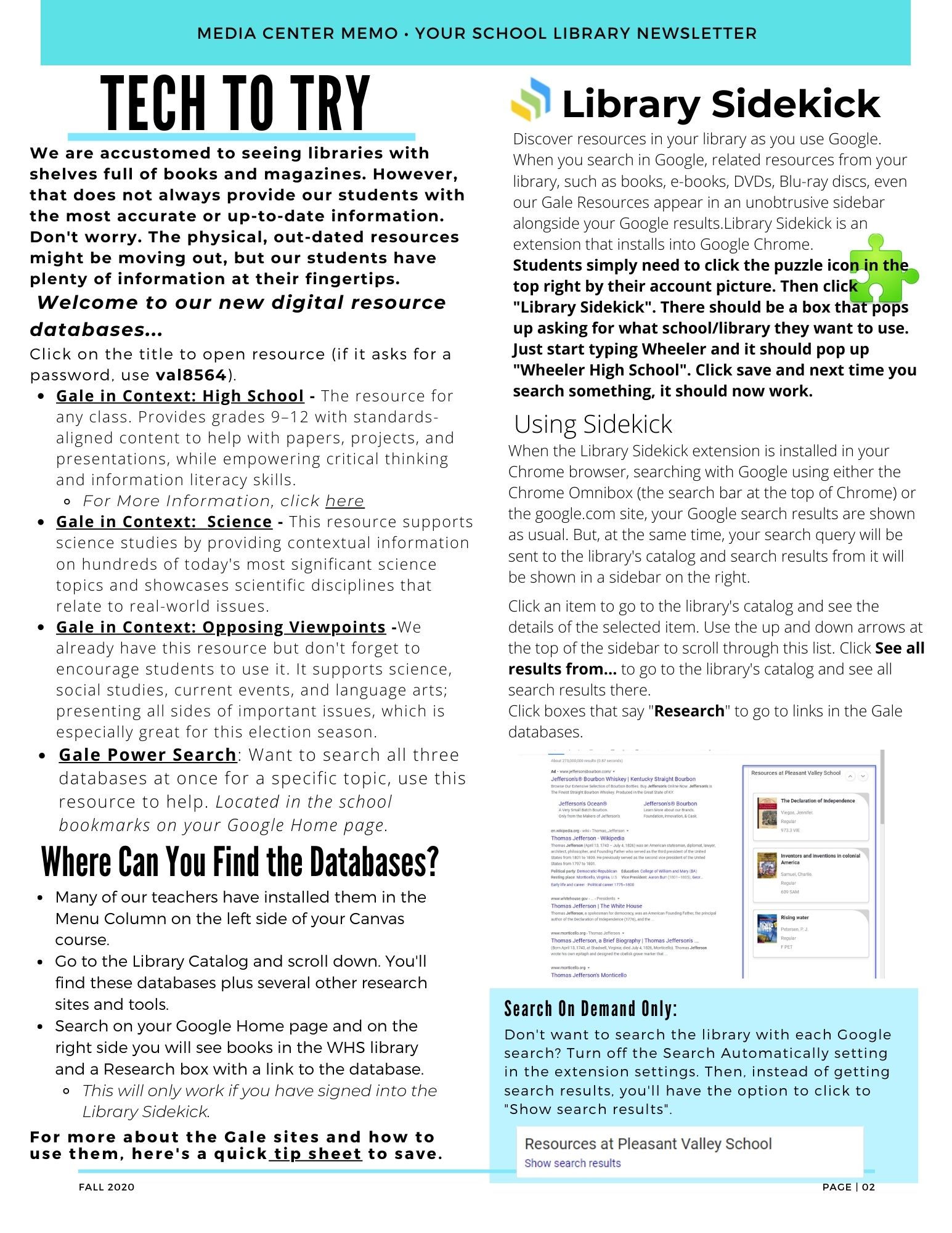 UNION TOWNSHIP SCHOOL CORPORATION
Resources - Excellence - Academics - Diversity - Success
At the Media Center!
The mission of the Union Township School Corporation Media Center is to support the curriculum of the school, to encourage, promote and assist members of the school community to be effective and discriminating users of ideas and information, to empower students to become lifelong users of libraries and to foster the love of reading.
Students can explore the latest and most popular works of fiction, find helpful links, and gain access to our digital databases.

They can also renew books, place books on hold, and check on their library account.

If they need to print out something, the Google permission form is located there as well.
It is located under their school bookmarks or on the icon above.
Click on the icon for links to the resources (for Gale databases, you can login with your Google sign-in or the password val8564).
It's important to use credible sources when working on any assignment or project. To make research easier for you, our school library offers Gale In Context: High School. Unlike search engines, this database simplifies how you search and gives you context for the high-interest topics you're studying:
Search through full-text newspapers and periodicals like the New York Times, National Geographic, and Newsweek, along with hundreds of thousands of images, videos, and audio files.

Highlight, annotate, create proper citations, share, and save your work.

Take advantage of 24/7 access content at school or at home.
Best of all, the content you're using has been checked over by leading experts in education—which means you don't ever have to wonder if the information is the right fit for your project. Be sure to use this resource before starting your next assignment.
Gale In Context: Science is an engaging online resource providing contextual information on hundreds of today's most significant science topics. By integrating authoritative, curriculum-aligned reference content with headlines and videos, Gale In Context: Science draws researchers into the subject matter, showing how scientific disciplines relate to real-world issues, from weather patterns to obesity.
Having a clear, compelling point of view on today's most debated political and social issues requires finding the most credible facts and insights. Gale In Context: Opposing Viewpoints simplifies your search by bringing together thousands of resources to provide authoritative articles, research reports, videos, and statistics. This database steers you away from unreliable content that online browsers sometimes serve up and helps you draw your own conclusions about global warming, the minimum wage, and hundreds of other debated topics.
Want to search all three databases at once for a specific topic, use this resource to help. Located in the school bookmarks on your Google Home page.
A free virtual library for all Hoosiers
Union Township School Corporation subscribes to TeachingBooks, an online literacy service. Enjoy the connections below to favorite books and authors.
CLICK HERE FOR AN ARTICLE ABOUT THE MEDIA CENTER FROM ONE OF OUR STUDENTS!