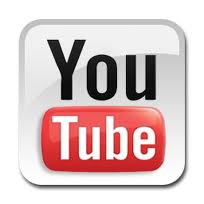 Thanks to all who came out and supported the bands in our fall concert! Our next concert will be on December 18th.
Important Pages:

Used Instruments
If you have a used instrument that you would like to either donate or sell to a Union Township student, click here.
---
Bearcat Band and Guard - Staff
Miss Katelyn Leonard - Band Director

Katelyn Leonard is a recent graduate of Valparaiso University, where she received training in choir, band, orchestra, and general music education. Miss Leonard completed her student teaching work in the School City of Hobart, under Brian Grenier, where she conducted research on self-monitoring and metacognition within an ensemble rehearsal. Miss Leonard currently serves as the Band Director at Union Township School Corporation in Valparaiso, and has previously served as the choir director for Col. John Wheeler and Robert A. Taft Middle Schools in Crown Point, Indiana.

Before moving to Valparaiso for school, she was active in many community theatre organizations in the southern Detroit area as a vocal director, performer, choreographer, music director, and camp counselor. She has served as the principal clarinetist in both the Valparaiso University Chamber Concert Band and Symphony Orchestra.
Ms. Diane Hawkins - Flute Instructor
Diane Hawkins received her B.S degree in music with an emphasis in piano and flute and her Master's degree in flute performance. She has over 25 years experience in teaching: both in private lessons with students of all ages and in college music courses, performances, and piano accompanying. Her performances often include a variety of styles and several different flutes, including the wooden flute, Native American flutes, alto flute, and the familiar silver flute. She has a strong passion for music and enjoys sharing that love with others in teaching and in her performances.
We are currently looking for a few more private instructors to come in during the school day to give lessons to students. If you know of anybody who may be interested, please contact me.
Have you subscribed for your remind101 reminders yet? Click
here
to do sign up!